We passionately believe that there are lots of ways that, as a business, we can make the world a better place; where little ones can grow up happier + healthier.
We do this through Our Mission + Our Dream - which together we call The Good Stuff We Do.
Contact us
Founder's Story
Pankaj Prakash founded Happa in February 2017.He has experience of more than a decade in the field of marketing and has worked on numerous projects with companies like ICICI, SILVEXITY. Pankaj Prakash was also the marketing head for Ola ANI Technologies PVT LTD and the founder of La Plant juices.
The idea behind Happa was conceived after he saw a friend struggle to find the perfect baby food. In their stressful routines, mothers often struggle to keep up with the food preparations and repeated feeding cycles. He wanted to make something that was convenient, healthy and reliable substitute for the day today baby feeding battles. With his prior experience in the food business; he introduced the concept of organic and instant baby food in the Indian market under the brand name Happa.
Happa is an Organic, fresh veggie and fruit puree made without any preservatives, additives giving parents an easier and healthier food option for their babies.
Founder's Word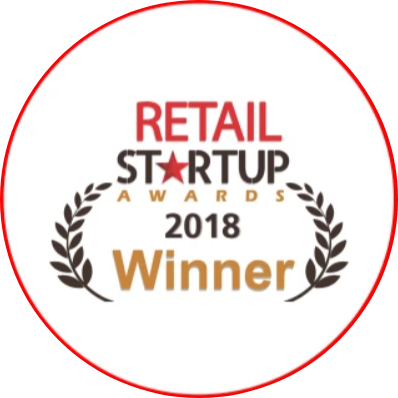 How did you come up with the idea for this product ?
For me, it started with a Facebook post of a friend frantically seeking baby food options that babies will actually eat. a bagful of ingredients to fix a simple meal for a cranky baby seemed extremely difficult. A stressed-out mother, a wailing child and the fuss got me thinking. What if there was something delicious you could just rip open and feed the baby peacefully? A fruit pulp or combination of lip-smacking fruit and veggie puree? Seemed totally doable. This is how HAPPA was made.
What makes your product special ?
All our fruits and veggies are completely organic without any confusing ingredients. No added flavors, stabilizers, trans-fats preservatives or artificial colors. Blends are designed in accordance to the taste factors, ensuring that the nutrition value is preserved throughout the process. At the same time keeping it simple as the mother's prepared.
What has been the best part of your experience?
It's heart-melting sight! To see a relaxed mom feeding her baby like a pro. And that smile, chuckle, the little mouth craving for more food which beems with a satisfied grin after every meal. What a joyous sight! We consider ourselves fortunate to be a part of this bliss.